Secure payments

Secure video calls

Verified experts
MR
Gardens


Available 12 December

From $80.50

About MR
Gardens
Specialising in high quality landscaping & gardening services
Creator of unique outdoor spaces
Hello, I'm Mitchell from MR Gardens.
MR Gardens is an SA based business specialising in landscaping and gardening services. We create unique and functional outdoor spaces which include seasonal gardens, multistage gardens, native plants, landscaping services and lawns.
Expertise
Gardening
Attracting wildlife
Design
Established gardens
Evergreen gardens
Fertilizer
Garden beds
Garden benches
Hedges
Horticulture
Layout
Layout and design
Maintenance
Makeover
Multi-stage gardens
Pest management
Plant options
Products
Seasonal flowers
Seasonal gardens
Seed propagation
Soils
Trimming
Veggie patches
Vertical gardens
Landscaping
Lanscaping supplies
Lawn alternatives
Lawns
About me
My interest in gardening and the great outdoors started as a kid, learning from my grandfather. This continued into my adult years, where I worked closely with a landscape designer and eventually opened my business, MR Gardens, which was born out of high demand for quality and specialised gardening services.
I have a good sense of which plants can be used in the Adelaide climate and the most suitable plant combinations for your garden requirements. Having worked as a private gardener and landscaper across a number of properties, I have working and practical knowledge of maintenance requirements, seasonality and compatibility of different plant species.
Several considerations exist when designing or uplifting an existing outside area, from design and layout to maintenance and overall 'look and feel'. These activities typically occur before the shop to the nursery or garden supply store (or perhaps during). There are ways to maximise the value and visual impact without exceeding the budget.
Creating a beautiful garden is one thing; keeping it beautiful is another thing entirely! Maintenance and upkeep are key activities, as is staying on top of pests and managing diseases to minimise impact. Timing of garden care, watering, adding new plants, pruning etc., all play a role in the longevity of the garden and outdoor area.
I am pragmatic and like to look at options for a garden that maximise the investment, such as lawn alternatives and landscaping options suited to the space and individual needs.
I can help you with:
Gardening layout and design
Plant options
Lawns and lawn alternatives
Native plants
General pest management
Product and plant recommendations
Veggie patches
Sourcing quality landscaping supplies
Multi-stage gardening
Evergreen gardens with seasonal flowers
Formal gardens (I.e. hedges)
Starting the garden – design, layout, plants, soils, fertilizer requirements
Caring for an established garden
Garden maintenance and upkeep
Revitalising your garden
Attracting wildlife
Top Tip:
The grass can be greener on your side…  if you look after it correctly!
Want to know how ShowMe works?
01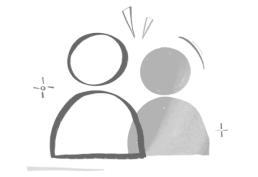 Select expert
Search for the right expert for your specific DIY job, Make your selection with confidence
02
Book advice
Describe the DIY task you are stuck with and book your advice on a day/time option that suits you
03

Complete job
Connect with your expert in real time, remotely. Complete the job with expert guidance
Related Skilled Experts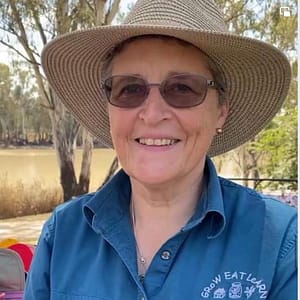 Sheila
Marshall
<ul> <li>Permaculture Practitioner</li> </ul>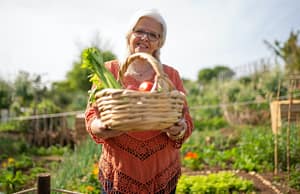 Kathy
Langford
Horticulture Specialist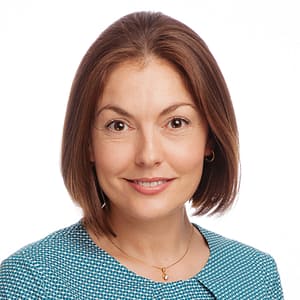 Philippa
Penfold
Urban Gardener
See More